GRAN CANARIA MOUNTAIN ROUTE
The heart of the island impresses its summit, its ravines, its viewpoints and, of course, the towns with the most charm and the most local flavor. Away from the hustle and bustle of tourist areas and the city, we can visit cheese factories, wineries and the highest point on the island.
The Route begins in the town of Fataga and in the viewpoint of the Knives, with stunning views of the southern slope of Gran Canaria, we will also stop at an Aloe Vera farm and in the charming town of Santa Lucia. We continue on our way to the center of the Island to reach one of the most beautiful towns in Spain, Tejeda, with stunning views of the Bentayga and Roque Nublo, the geographical symbol of Gran Canaria. Last stop in the town of Artenara, where we will visit a cave house.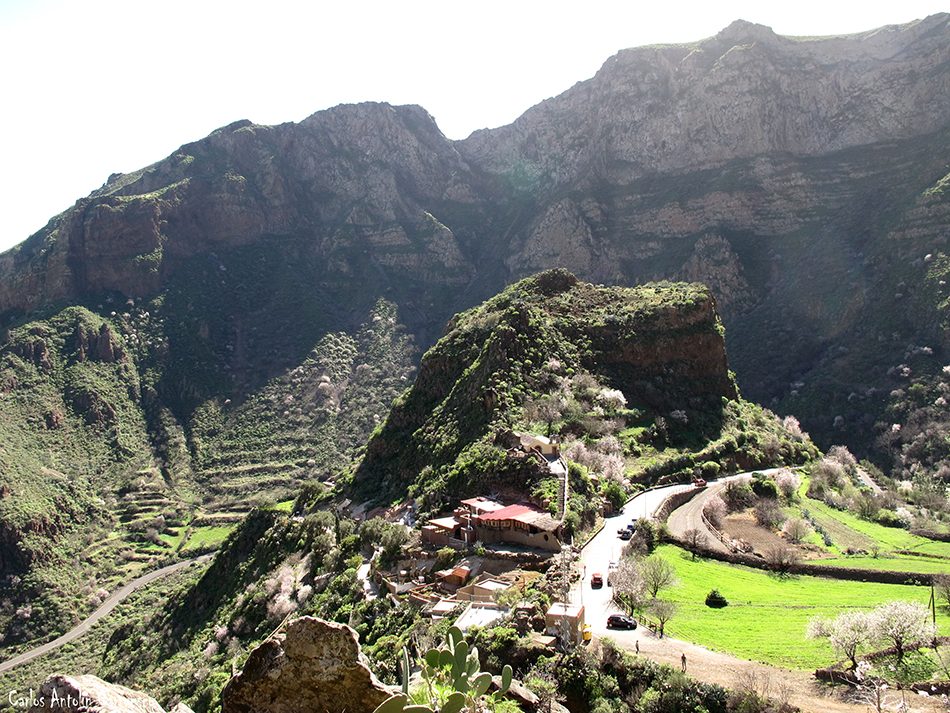 The visits will be the viewpoint of Los Cuchillos, Aloe Vera Farm, Santa Lucia Town, Cruz de Tejeda, Tejeda Town and Artenara Town (including Cave house)